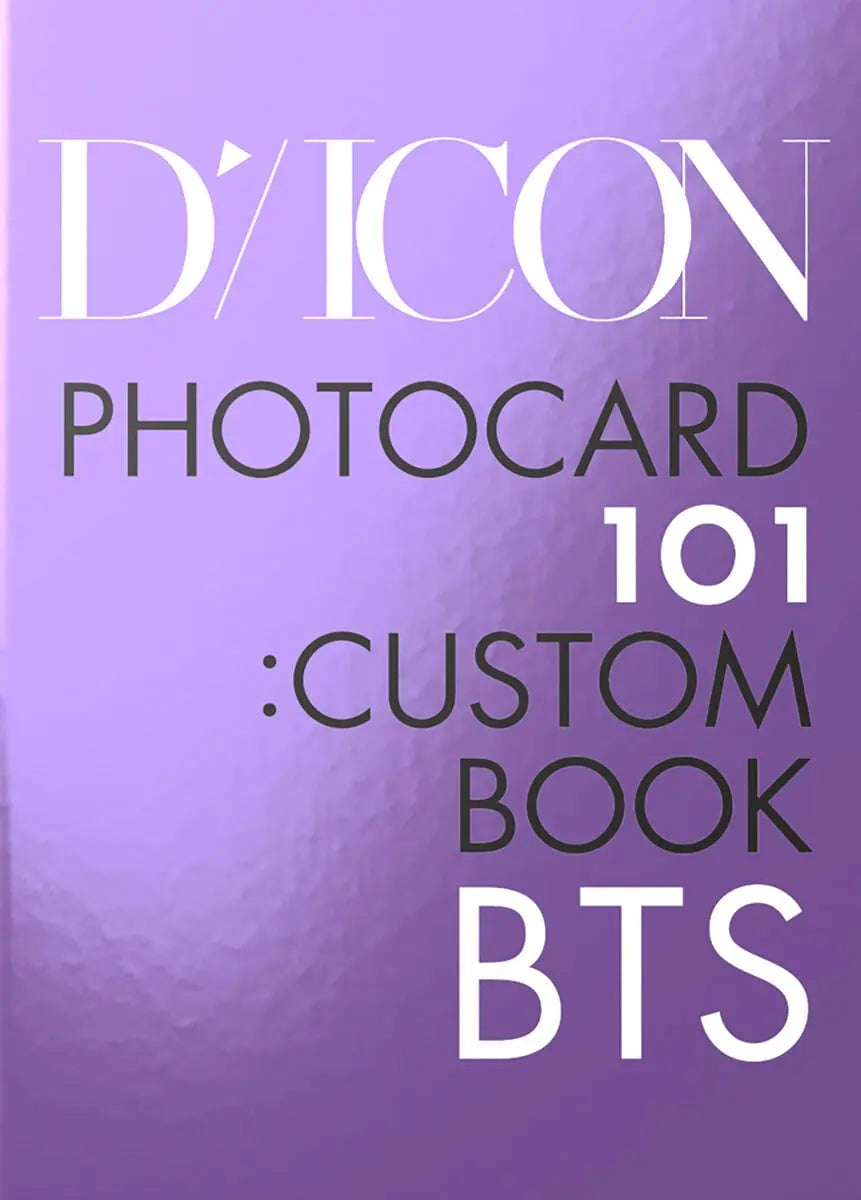 [BACK-ORDER] - BTS : DICON PHOTOCARD 101 Custom Book / BEHIND BTS since 2018
Regular price
$39.99
/
Tax included.
Shipping
calculated at checkout.
---
---
 [

 

You can buy this product even if the quantity is zero

 

]
MUST READ! 
THIS IS THE BACK ORDER AVAILABLE ITEM. 

We don't have them in stock but if you order this, we will back order this item from the vendor and send it to you. So, it will take about a week to process back order items. 
CAUTION: PLEASE ORDER OTHER IN-STOCK ITEMS SEPARATELY IF YOU DON'T WANT US TO DISPATCH ITEMS TOGETHER ON THE BACK-ORDER ITEM'S ARRIVAL DATE. 
BTS : DICON PHOTOCARD 101 Custom Book / BEHIND BTS since 2018
Shipping Information
Prep Time: We
ship your items within 2~3 business days.
However, when you order pre-order items, it will be shipped on the release date.
If you order pre-order items and in-stock items together, all items will be shipped together after pre-order items arrive.
All purchased items from our listings will be shipped from Korea South.
We also provide combined shipping method for items if you order multiple items.
Shipping charge will be calculated when you check out.
Shipping Option:
CJ Logistics / Korea Post
Countries:
South Korea Only
Price will
be flat $3.99 no matter how many items you purchased or how heavy they are.
Delivery Time: 1~3 days
K-Packet (Korea Post) :
Countries: Brazil, Canada,
France, Germany, Hong Kong SAR, Japan, Malaysia, Philippines, Singapore, Spain,
Taiwan, Thailand, United Kingdom, United States, Vietnam 
Price:
Varies by weight (No more than 2kg will be allowed with K-packet)
Delivery Time: 4 weeks - 8 weeks
FedEx Priority
Countries: All above countries on K-Packet plus Brunei,
China, India, Indonesia, Kazakhstan, Macao SAR, Belgium, Croatia, Czechia,
Denmark, Estonia, Finland, Georgia, Greece, Greenland, Hungary, Iceland,
Ireland, Italy, Liechtenstein, Lithuania, Luxembourg, Malta, Monaco,
Montenegro, Netherlands, Norway, Poland, Portugal, Romania, Serbia, Slovakia,
Slovenia, Sweden, Switzerland, Vatican City, Costa Rica, Dominica, Dominican
Republic, Guatemala, Argentina, Bolivia, Chile, Colombia, Ecuador, Paraguay,
Peru, Uruguay, Venezuela, Australia, New Zealand, Mexico, Turkey 
Price: Varies by weight
Delivery Time: 3 days ~ 7 days (Sometimes slower)